10 Fashion Influencers in the United Arab Emirates
InfluencersMarch 30, 2021
Being an influencer is all the rage right now. These people know how to use social media to help shape and inspire the styles we see today. If you are looking to be trendy or get a glimpse at the next big thing going down the runway, these are the people you need to be paying attention to.
Here are ten of the most influential fashion gurus across social media today in the United Arab Emirates.
1. Dana Al Hashimi @realdanadee
Dana Al Hashimi is a fashion and lifestyle guru with 418k followers on Instagram. Hashimi posts center around fashion and various trends sweeping the nation, like the wrap dress's return. She has worked with companies like Swarovski and Mac Cosmetics. Her post mainly contains different fashion trends with luxury brands. You can follow her on Instagram @realdanadee.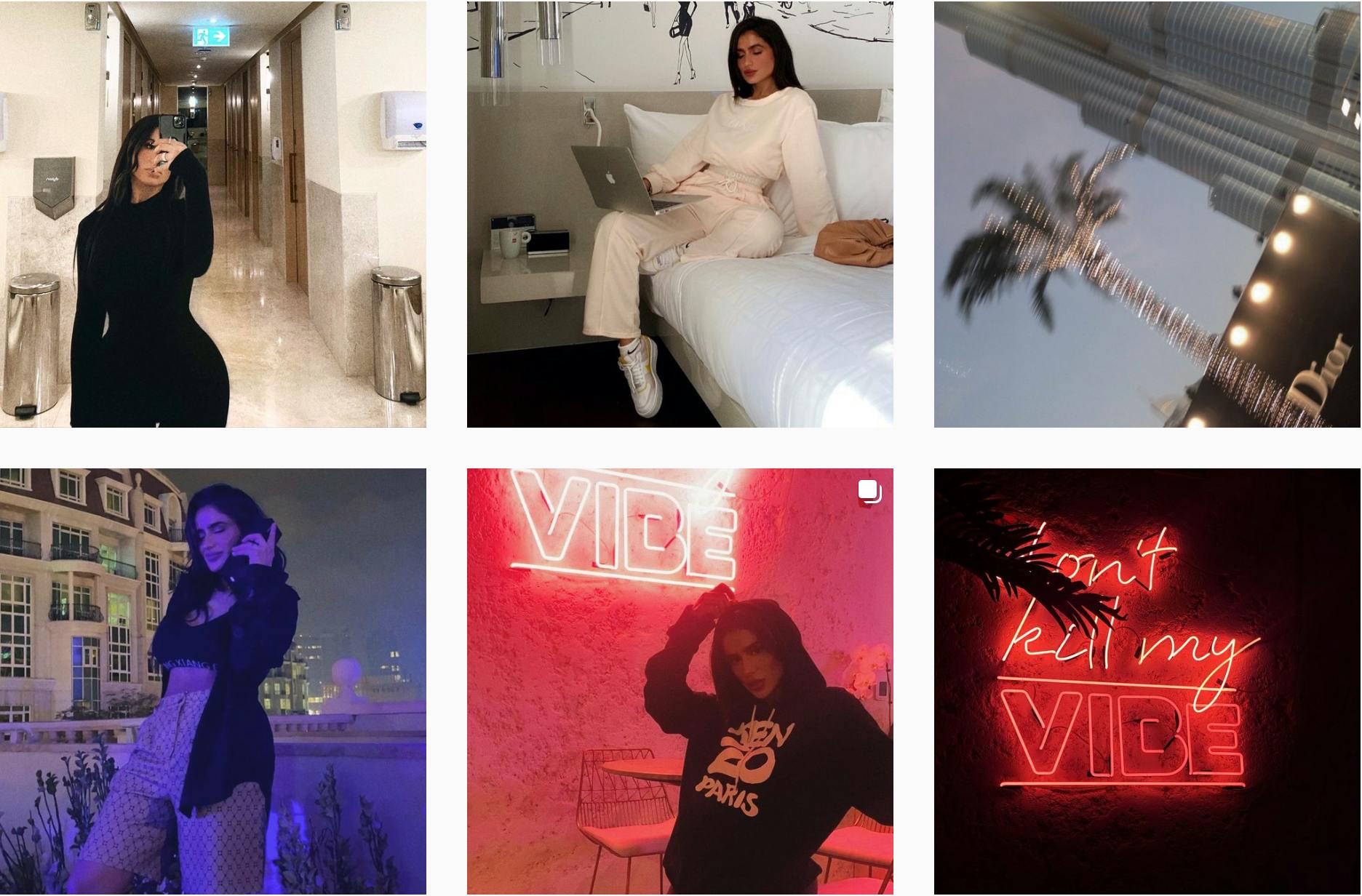 2. Sarah Shafni @sarashafni
Sarah Shafni is a global peace ambassador and has an award-winning blog. The fashion blogger was born in Dubai and now spends her time in Sri Lankan, promoting modest fashion and body positivity. Her page is filled with luxury brands but also uses the platform to help others succeed with blogging. She has worked with numerous brands and worked on red carpets for interviews about fashion. Shafni currently has 52.2k followers on Instagram, and you can follow her @sarashafni.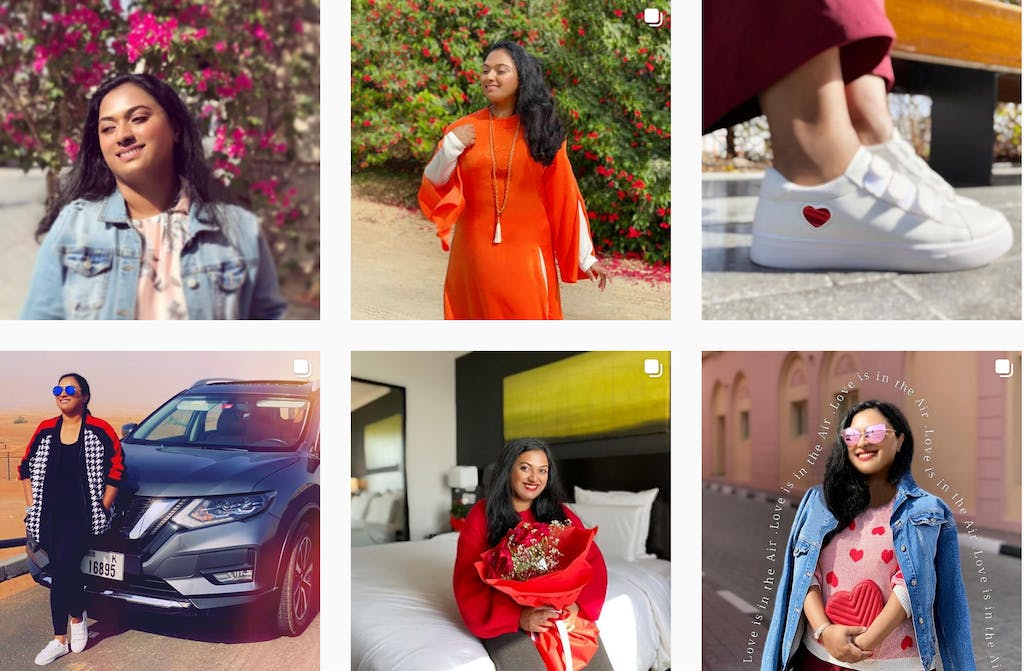 3. Basma Styles @basmastyles
This Dubai based influencer is known for her fashion sense and working on television. She has won awards for being a top influencer and works with brands like Shein, Ray Ban, and Gucci. She uses her platform to show the latest fashion trends coming from the runway and promote makeup brands from the UAE. Her Instagram has 74.3k followers, and you can follow her journey on Instagram and Snapchat @basmastyles.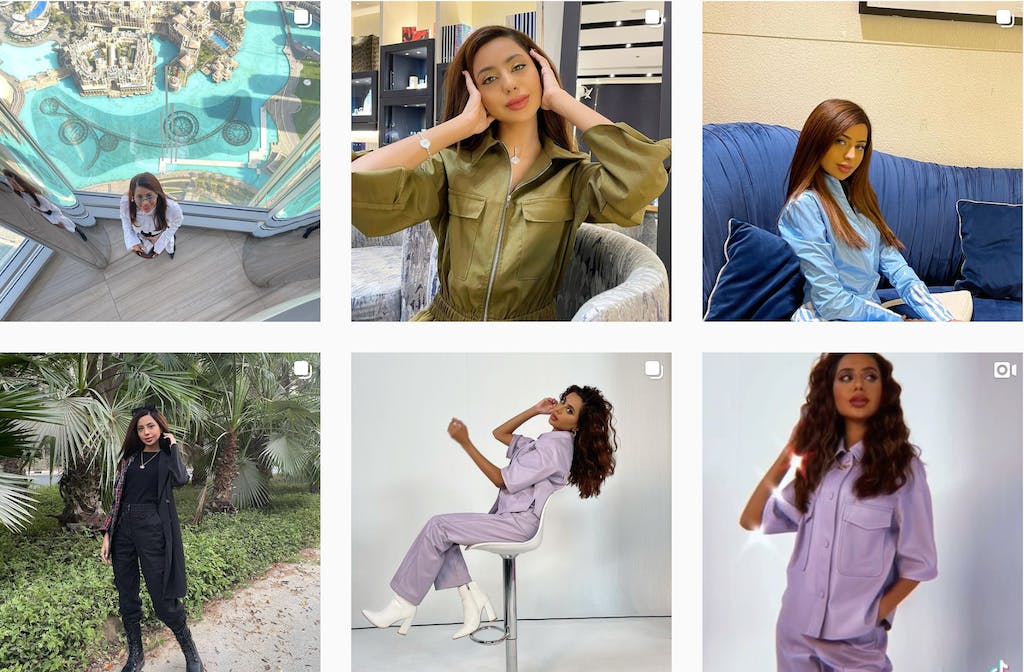 4. Mariam Mohammad @mrmr__4
Mariam Mohammad is a fashion, beauty, and lifestyle blogger with over 2 million followers on Instagram. Her style follows Muslim fashion, including hijabs that are unique and modest. She is based out of Kuwait and is the creative founder of MrMr, the perfume company. Her style is always polished and stylish. She has worked with companies like Sephora, YSL, and more. You can check out her socials @mrmr__4.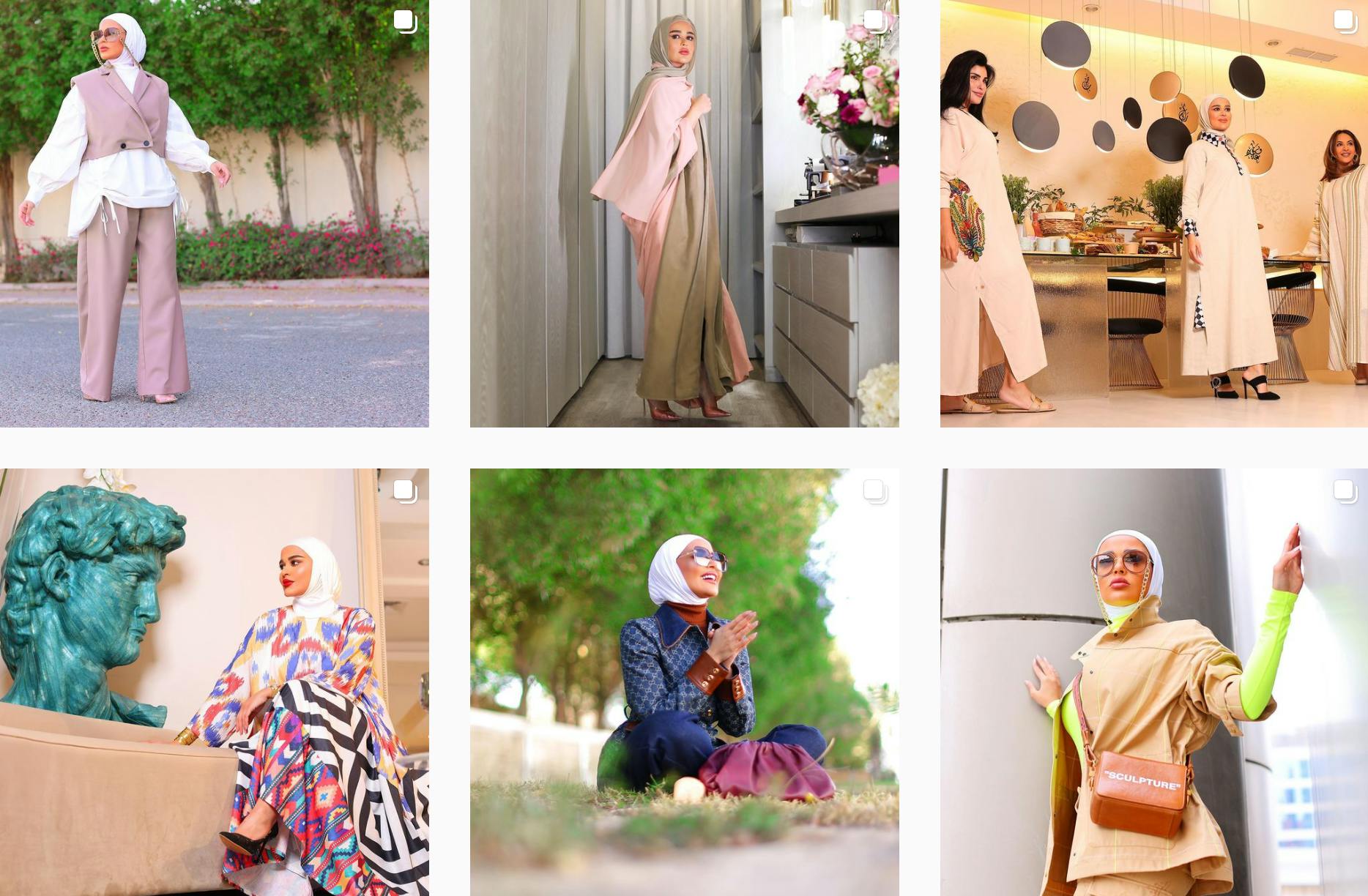 5. Natalia Shostova @shoestova
Natalia Shostova is known in the fashion world and uses her platform to be an ambassador and fashion consultant. She is based out of Dubai and runs her own fashion and lifestyle blog about the latest trends in fashion and beauty. Shostova inspires many women, and she uses her voice to promote women to follow their dreams. You can check her profile at @shoestova.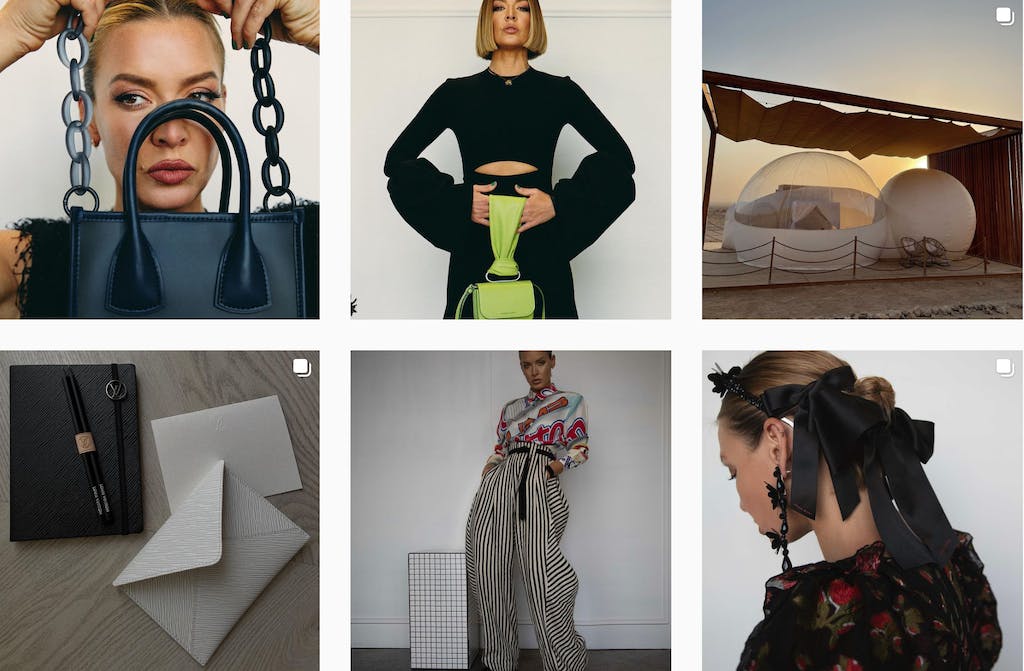 6. Aiisha Ramadan @aiisharamadan
Aiisha Ramadan is the definition of goals. This boss babe created her own fashion line called AIISHA in 2006. Since then, she has won several awards, including Young Designer of the Year by Swarovski and the 20 Most Awesome Women in Arab World by Arabian Woman Magazine. She has partnered with several designers and brands both in the UAE and internationally and uses her platform to help promote mental health. She has over 100k followers on Instagram, and you can check her out @aiisharamadan.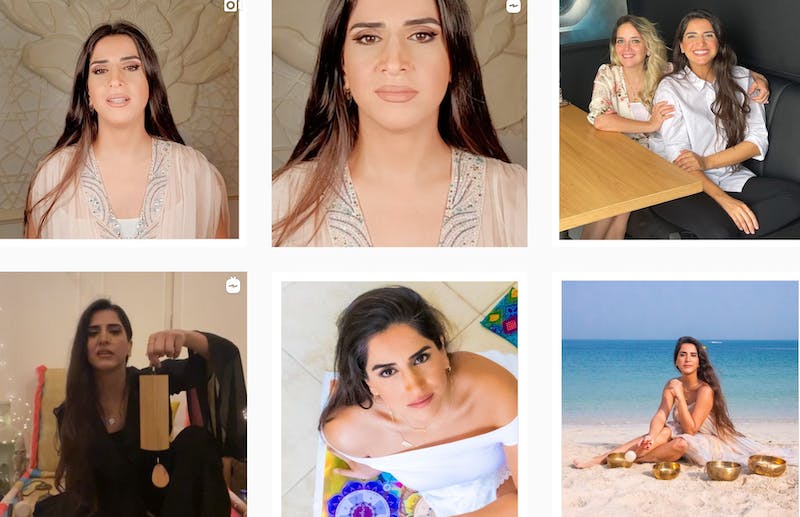 7. Latifa @larifalshamsi
Latifa is a blogger out of Dubai that also has two bachelor's degrees and a masters. She created her own jewelry brand and, besides fashion, loves to talk about food and travel. She works with brands like Prada, Chanel, and Christian Dior to bring her followers the latest trends. With over 378k followers and growing, she is a fashion icon you will want to follow on all your social media. Check her out @larifalshamsi.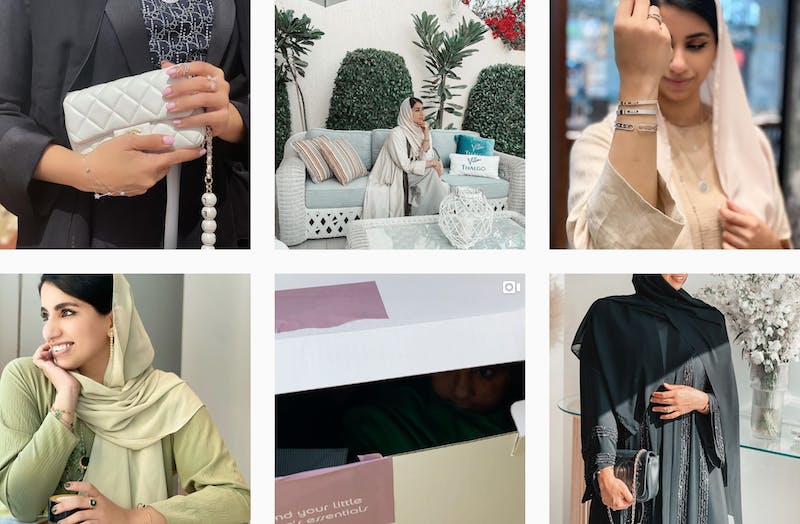 8. Sheida @sheidafashionista
Sheida is an influencer that runs a successful blog out of Dubai that centers around fashion, beauty, and lifestyle. Her page is filled with images and outfits of the day that are easily replicated but trendy to wear. She features fashion icons like Louis Vuitton, Chanel, and Dior in a lot of her posts and discusses being a fashionable mother. Visit her Instagram over at @sheidafashionista.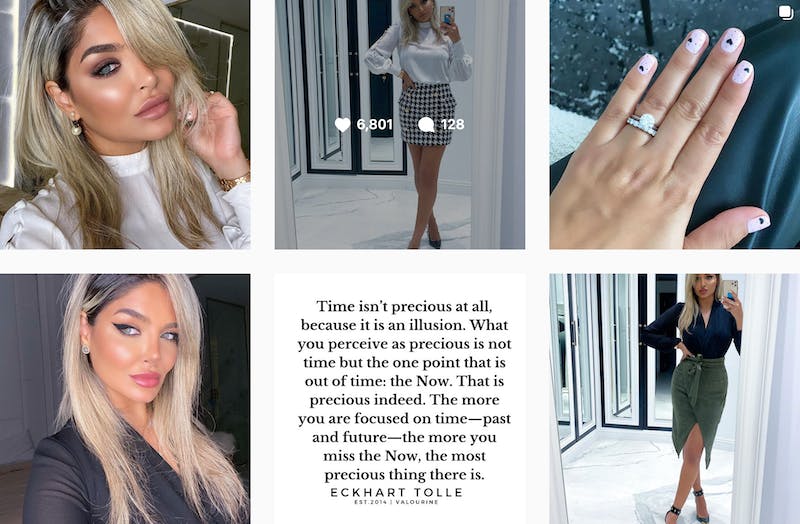 9. Laura Badura @laurabadura
Laura Badura is a model and fashion guru in the UAE. She has worked with companies like Fashion Nova and is a brand ambassador for Lilly Lashes. Her Instagram is filled with the latest fashion trends, but she also focuses on beauty trends. All her posts include links on where you can buy the latest fashion looks, and you can also visit her YouTube channel, where she discusses fashion and beauty more. Her Instagram handle is @laurabadura.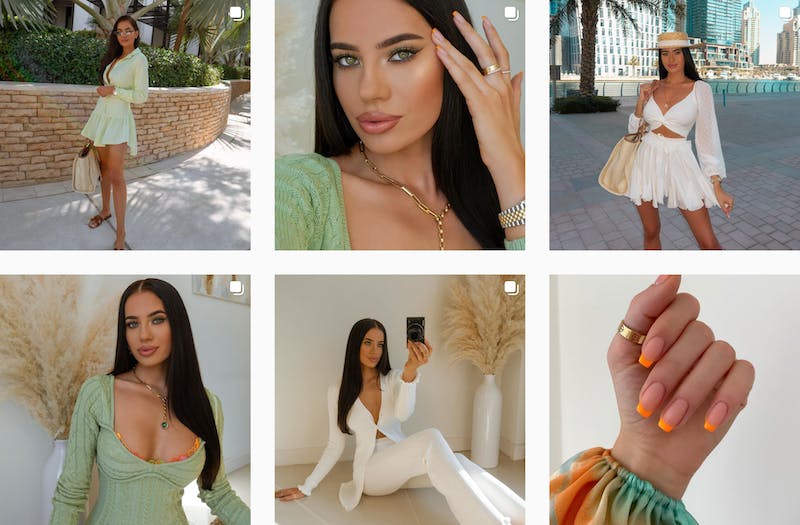 10. Lalla @dubaifashionista
Lalla is from Morocco and based in Dubai, where she runs a blog that is solely dedicated to Dubai fashion. Her site is filled with the latest trends in shoes, bags, and abaya, plus she is continually posting daily fashion inspiration. Her posts are loaded with styles from Saint Laurent, Dior, and Chanel that will instantly want you to buy something trendy. Follow her over at @dubaifashionista.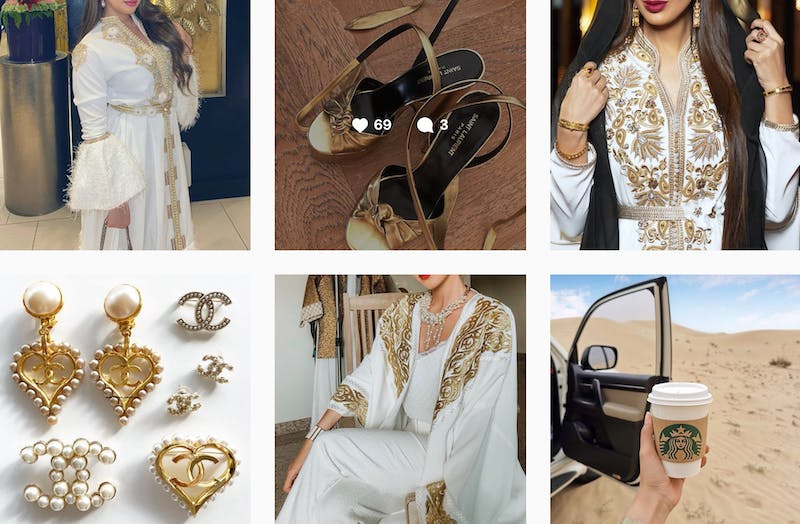 These ten influencers will help you quickly find the latest trends and where you can buy them. If you find a style you love and need, remember that Forward.me is here for all of your international shipping needs. With Forward.me you can save on shipping cost by reducing your packaging sizes and weight to get the best shipping price within your budget.