Brands Are Taking Action To Create A Better Future: Sustainable Sneakers
International ShoppingApril 29, 2021
The sustainable movement has been around for many years, but it wasn't so popular in the fashion industry. Vegan, eco-friendly and organic materials are used to create original designs nowadays as a part of sustainable consumption.
Sustainability in the fashion industry is more critical than ever with the ongoing climate crisis. Shopping habits continue to evolve. Especially younger generations have an impact on the fashion business. They have completely new demands about what they want to consume.
 There are a lot of super exciting things happening in material innovation in the fashion industry. Many sneaker brands have been reimagining some of their most popular footwear styles with a portion of plant-powered, sustainable materials or entirely plant-based components in recent months.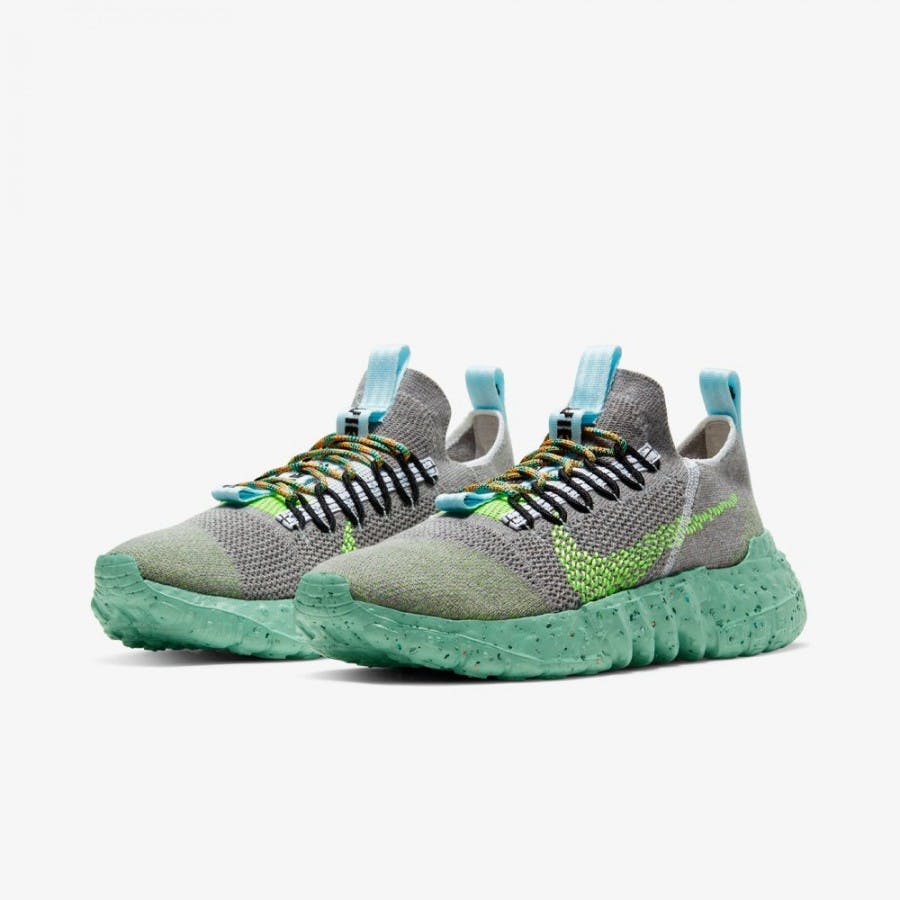 What makes Space Hippie 01 so unique? Nike's original description of the model as "trash" is literal and figurative because it literally uses trash to emphasize this sustainable approach. These shoes are made from at least 25% recycled materials measured by weight. The uppers are constructed from "Space Waste Yarn." The material is made from about 75% recycled polyester, which comes from tees or PET bottles. Renewable Crater Foam is used to make the midsoles of Space Hippie 01, proving that the entire shoe truly is made from "trash" in the best way possible. Each shoe gets a slightly squiggly Nike Swoosh on the side with speckled accents from foam scraps.
New Balance's collab with Jaden Smith made them produce vegan-friendly shoes. Jaden Smith has a passion for sustainable products, so New Balance celebrated this year's Earth Day with a new design update of the Vision Racer sneaker model. It joins the ReWorked series. This new model is entirely focused on a sustainable approach. The latest Vision Racer is made using 74% SPINNEX fiber, 16% recycled polyester, and 10% Spandex. The shoe features a perforated upper with an open mesh design that allows for breathability and comfort while running. The sneaker also has a rubber outsole with circular patterned lugs to provide traction on multiple surfaces.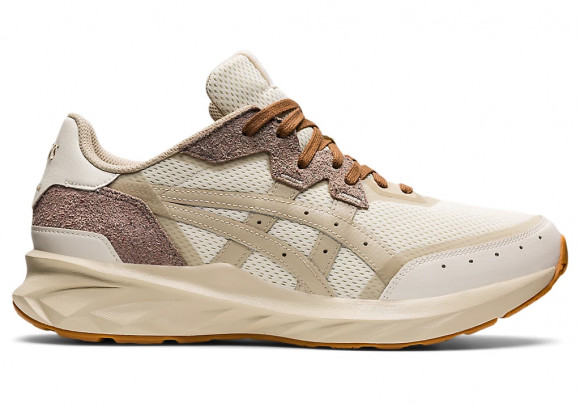 You are what you wear. Asics knows this, and that's why the company has been passionate about making products that are high-performance and good for the environment. The brand prepared a special line to celebrate Earth Day. New Tarther Blast is one of the stars of the line. Elements of nature are used to create a silhouette that is more sustainable and environmentally friendly. The brand calls the action "Move for the planet".
 These Tarther Blast shoes are made using recyclable materials throughout the upper in a creamy hue for an earthy palette. The sock liner is produced with a solution dyeing process for the sock liner also reduces carbon emissions and water usage.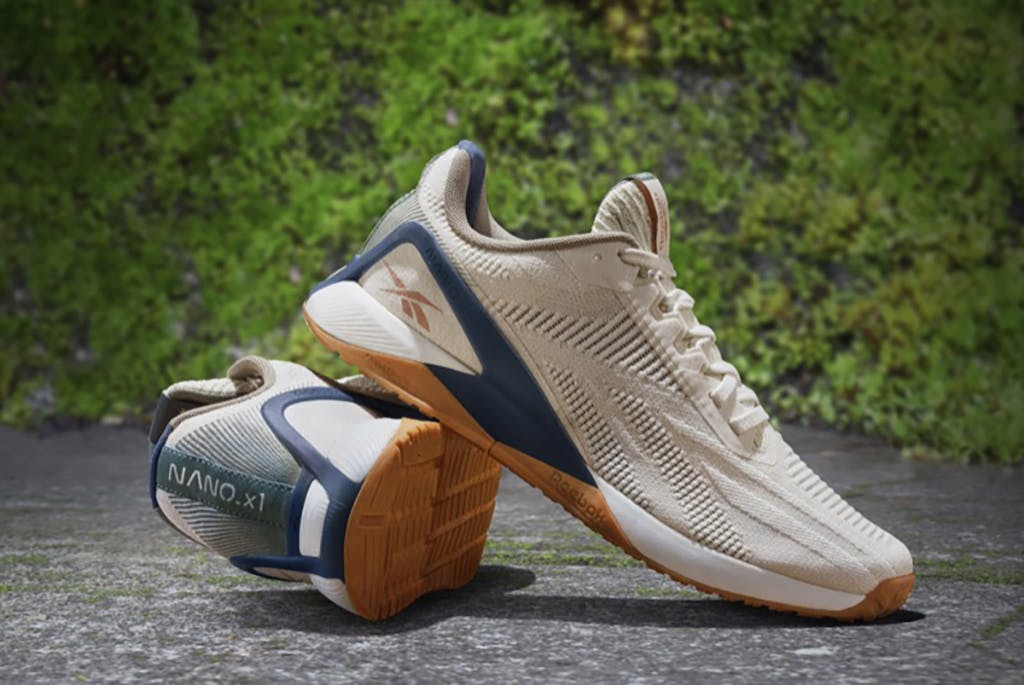 Reebok's Nano X1 Vegan Training Shoes are the perfect fit for your active lifestyle for women. It offers a plant-based approach. It has the same style and function as its predecessor, the popular Nano X1 line. The Vegan Reebok Nano X1's are made with at least 40 percent bio-based materials and designed for everything from running and walking to lifting weights. Made with a vegan synthetic upper, these athletic shoes feature a mesh lining to keep you cool and comfortable as you work out. The EVA midsole provides lightweight cushioning, while the rubber outsole gives you traction on various surfaces. Wear these sneakers with your favorite workout gear and get ready to take on whatever comes your way!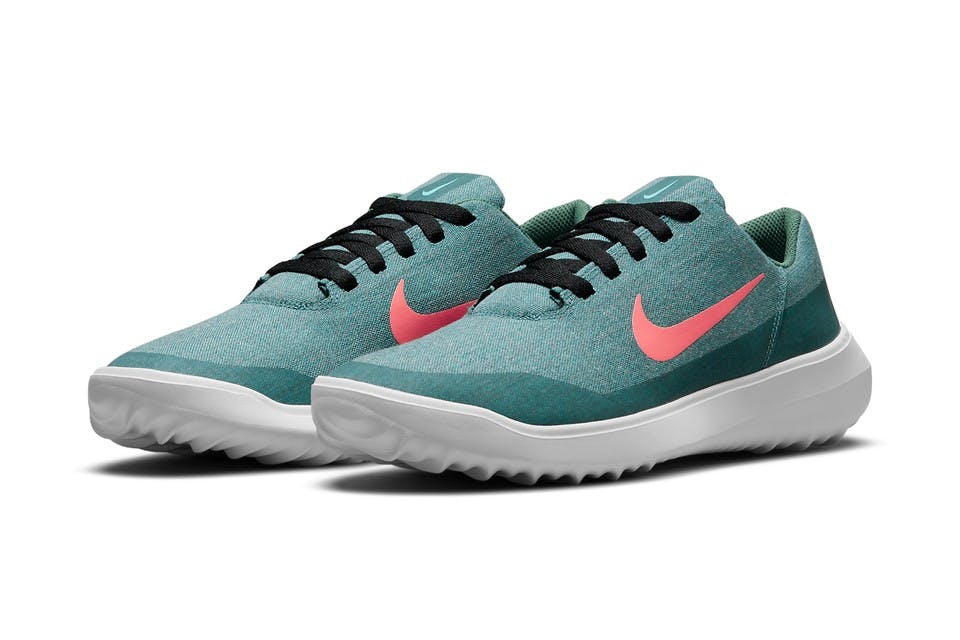 Nike introduces the Victory G Lite sneaker, light and sleek design made with a sustainability approach. The Victory G Lite was crafted to be at home both on and off the course with its color options.
The upper of the shoe is made with a breathable textile to provide comfort and durability while also keeping your feet dry. The foundation for this supportive foam midsole is a water-repelling membrane that will keep you feeling fresh all day long. One of the most convenient features of these shoes is that they are made from at least 20% recycled materials.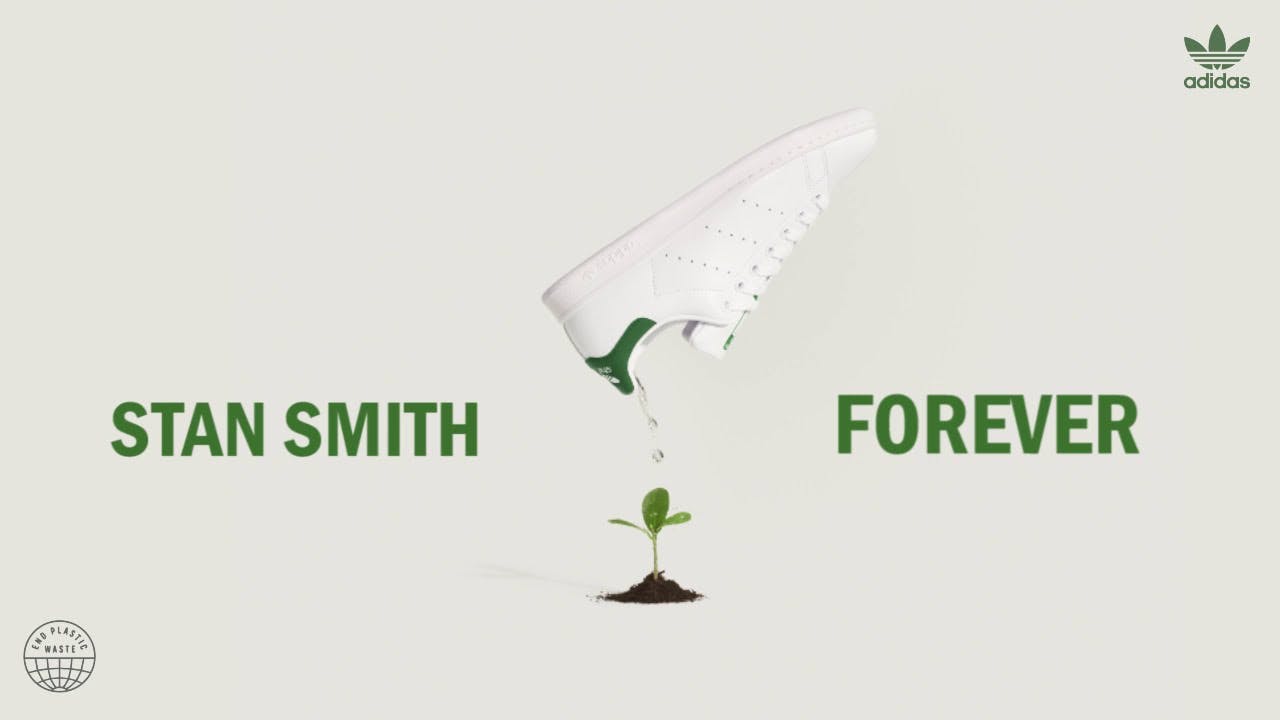 Adidas Originals' timeless and popular tennis shoes Stan Smith now says hello to fans with the new Stan Smith, Forever.
This updated sustainable version of the Stan Smith is made from recycled materials and includes a sleek design that looks just like the original. These sustainable shoes are inspired by planet earth with unique designs and pops of bright green.
As part of its commitment to sustainability, Adidas will use only recycled polyester by 2024, thus eliminating its use of plastic.
Mushroom Leather Stan Smith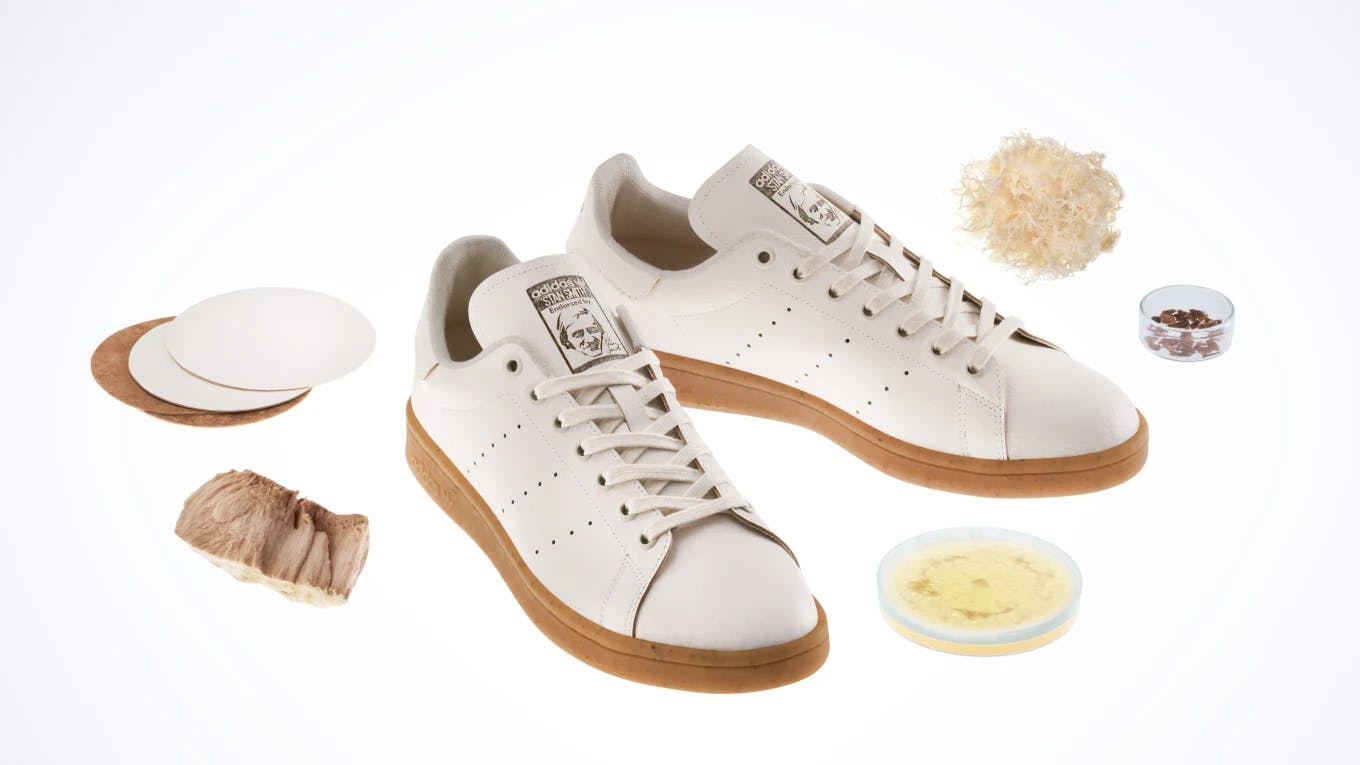 Adidas continues its legacy with the Stan Smith sneaker as it releases a vegan version called 'Stan Smith Mylo'.
We are not very familiar with Mylo. It is a revolutionary material created using the underground roots of mushrooms (mycelium). The material surprisingly has the feel and look of traditional animal-based leather. The upper is created from Mylo – a synthetic material that offers the look and feel of leather while being more sustainable than traditional materials. This sustainable, bio-based innovation allows us to create products that are soft, supple, and lightweight while also being strong and durable. The use of Mylo will enable us to reduce our overall environmental impact by reducing waste, water usage, energy consumption, and CO2 emissions. It is a renewable alternative and also soft and supple. The new version of the classic shoe, which was first released in 1971, is made with a natural rubber midsole and features a perforated 3-Stripes design on the side panels. Bolt Threads, a biotechnology firm that develops plant-based materials, is the partner of Adidas to make vegan alternatives for its traditionally leather-based shoes.